Nest Egg Assets was founded in January of 2013 after realizing we needed to do more than just "go to school, get good grades, and get a good, secure job." As we surveyed our financial landscape, our different families and our desire to start and grow our own new family, we knew we would need something else. We decided to embark on a mission of understanding real estate investing which lead us to something we didn't think was even possible. Learning more about money and the world of finance.
With a diverse background and new mentors and coaches in our lives we have learned more about money since we started than we had ever thought possible. We would like to share as much of this with you as possible.
As we have learned, its more than just investing. Its about finance..
We are investors , but more than that we are financiers.
Mission Statement

To acquire, implement and teach others an advanced financial education that will provide our family and our clients' families with financial freedom, which utilizes alternative investment and wealth strategies that the ultra rich use.
Our Team
Stephanie Olsen, CEO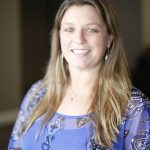 Chad Olsen, COO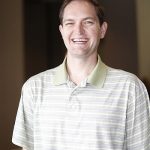 With over 15 years of strategic, Global management experience, Stephanie has developed a track record of success and leadership in operational excellence prior to becoming co-founder and CEO of Nest Egg Assets, LLC. After more than a decade as a leader in some of Silicon Valley's most successful companies, such as Google Inc. and Pinterest, and as a mother, Stephanie is focused on helping others build wealth for themselves and for their families.
She is also Vice-President of the board of Gemini Crickets of Silicon Valley, a non-profit organization, focused on bettering the lives of parents of multiples and a member of several professional women's associations, including the National Association of Professional Women and American Business Women Association.
As a licensed Professional Engineer in multiple states, Chad has developed a 10-year track record of success in the energy efficiency industry and over $200 million in projects for his customers. Thanks to his parents, Chad learned about rental real estate from a young age. His love of building and creation comes from doing home improvements with his family, as well as spending his college summers framing houses to help pay for school.
Chad engaged his ingrained real estate experience from childhood and coupled it with his business acumen as an advocate for the education of families in wealth creation and preservation, investing in real estate and energy efficiency for all. He is the co-founder and COO of Nest Egg Assets, LLC.